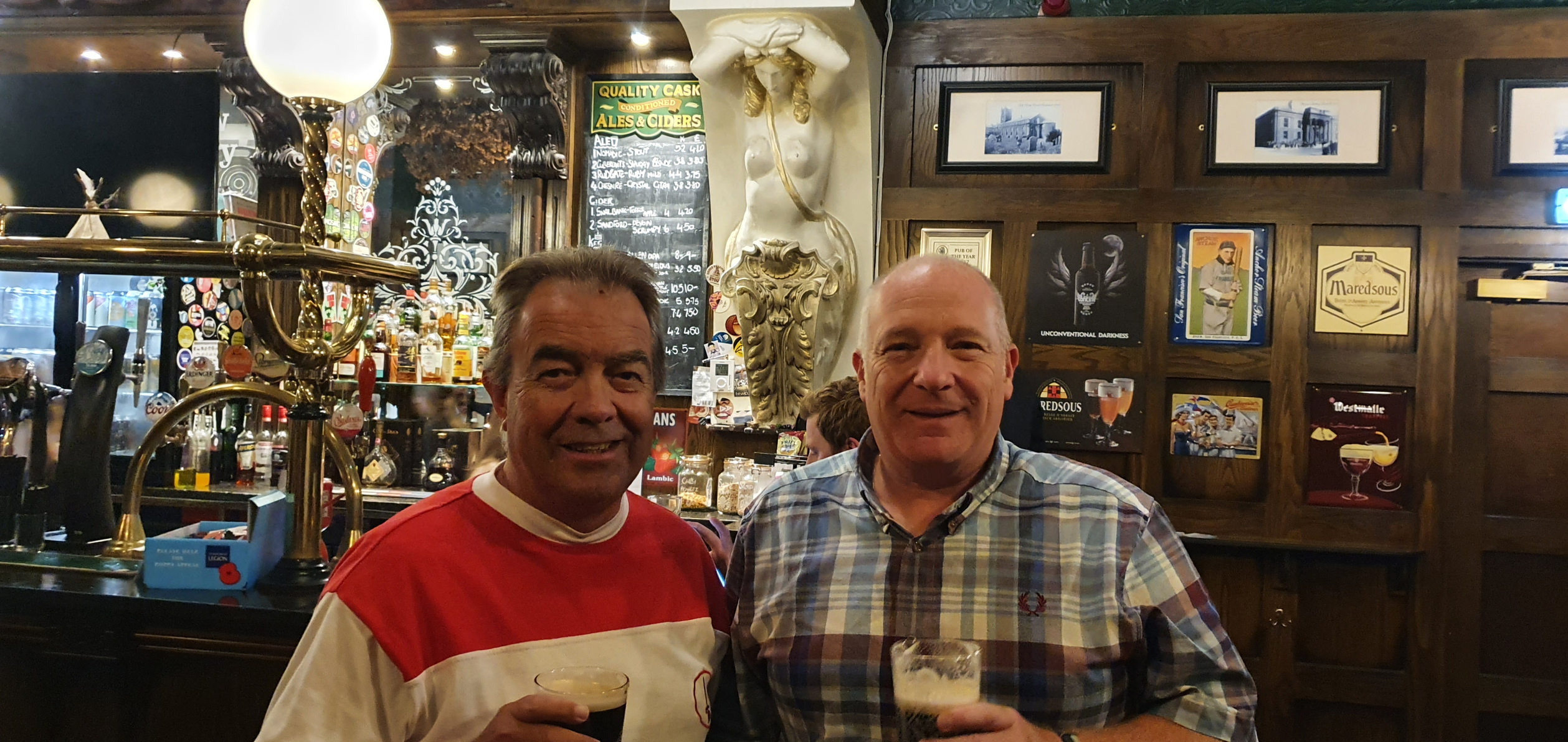 Today on our way up to Sunderland museum trustees
@killerjerrylee
@charltonnick
and myself called into Boldon Villa C.A.F.C the Northern Premier League side where both Sam Bartram and Jack Shreeves began their careers before signing for the Addicks. 
Following a flurry of emails we were able to sponsor their 'main' stand that now bears the museum logo, the floodlights were installed a decade ago by big Sam's family and everywhere in the most welcoming clubhouse were Addicks related memorabilia. 
Each year the 'Sam Bartam Cup' is played against local rivals South Shields and the ties between us have been rekindled almost 90 years on. 
We were met by their chairman, groundsman and manager and given a tour of the ground and clubhouse. Boldon were promoted last year to the 6th tier of football, after 125 continual years in the Wearside League! 
There pitch is as good as anything we have played on this season and they offered it to our first team squad to train on in the future! 
Beers were had, stories were swapped, differing play off memories discussed and we hope to return the favour and get them down to the Valley later this season. 
A few pictures of our trip (and the excellent Ship ISIS Real Ale Pub we are in now if your coming up tomorrow its worth a visit).