I couldn't find another general Charlton photo thread.
I have loads more to post up at some time in the future. I hope that you find some of them interesting.
@Henry Irving
, you can copy any, just let me know which ones.
Edit
@LargeAddick
you might find these of interest.
You might note the recently deceased Craig Norris on the left.
Looks like a cardigan in this one. Dishing out leaflets on Red, White and Black day.
Blackheath after Wembley.
Carlo handing out trophies at the Bexley and District Junior league at their finals in Mottingham.
Scott Minto at the same event.
Dublin Pre-season friendly
Ticket office for match tickets in Dublin.
Guiness factory tour in Dublin.
Gee gees during a non match day.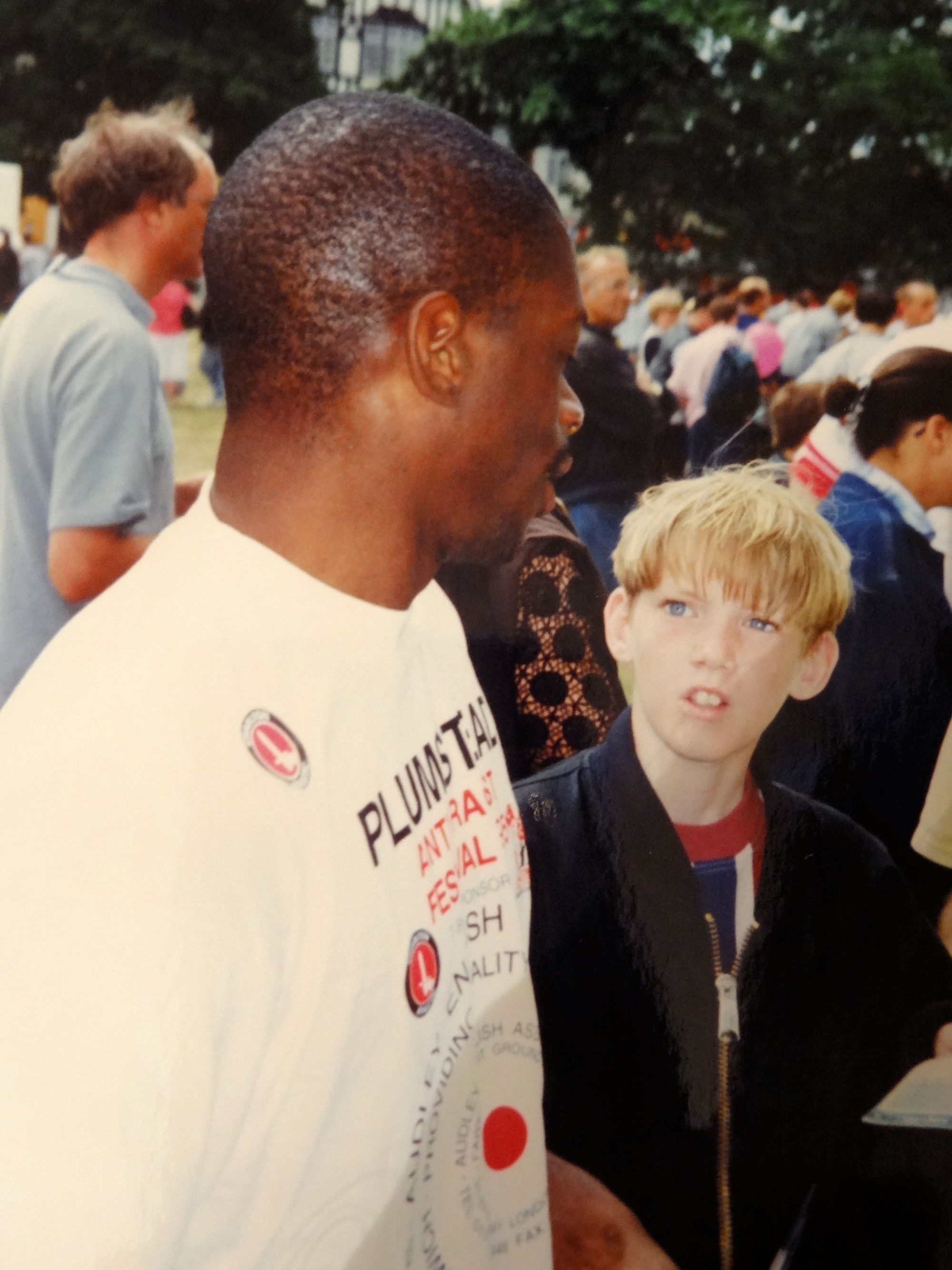 At Wembley 1998