Ahead of Saturday's game I thought I'd share this gem on YouTube: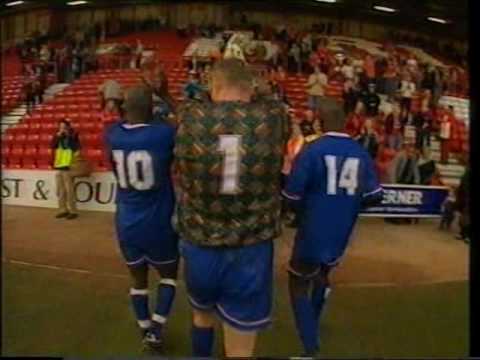 ITV followed Gillingham for the 97/98 season in 5 25min episodes.
It's a good mix of 90s nostalgia (Dario G, dodgy tracksuits and baseball caps, players driving crap cars and living in 3 bedroom semi detached houses), funny ways in which football was still very innocent/amateur compared to today, and cameos from younger Tony Pulis, Neil Warnock etc.
Starts with Paul Scally on his honeymoon (in presumably a free Sandals hat) with a much younger Mrs Scally (can't imagine what she saw in the millionaire Paul Scally).
I'd also be interested to see if anyone knows if Andy Mills, Ade Akinbiyi's (pretty wet) agent, is one who turned up at The Valley around Dowie's time?