11 out of 76 lifers got a return on their virtual tenner this week.
@IdleHans
is the weekly winner with wins for Swansea (2.37), Derby (2.10) and West Brom (2.30) netting them £114.47.
Treble figure return also for
@Carl
Leaburn.
@cafcsinger
 out in front overall.
Collectively just over £1k down for the season if laid with a real bookie.
Congratulations to all winners. I hope you backed it in reality.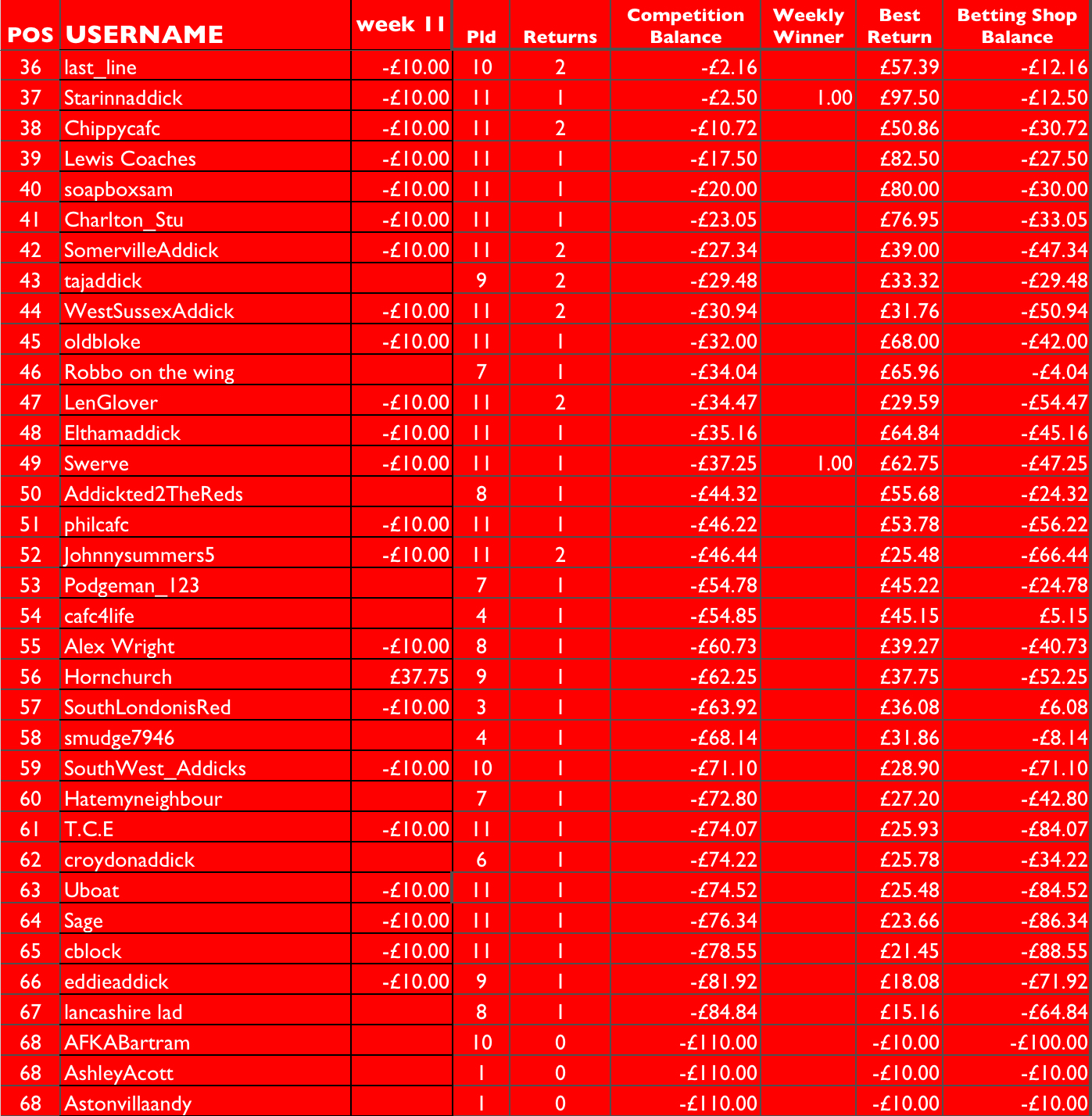 The Rules
Each week a selection from the weekends games will be posted up.
Each weekend you'll be given a virtual tenner to put on either a single, double or treble.
Simply post your bet from the selections and we'll work out peoples virtual winnings/losses over the season.
If you don't use your bet you get -£10 for that week. 
If you know you're going to be away and don't want to miss the week then PM me with your selections.
Any newbie coming in will start on the same balance as the lowest in the competition.
Below are this weeks fixtures. Please note the dates and kick off times.