Compiled by:
@olster
Charlton came into October on the back of a disappointing September that had seen them slip to twentieth in the table. Five matches later, with an average yield of a point a game, Powell's men ended October still in twentieth, but just two points above the relegation zone.
Zola's hornets
were the month's first opponents, and a half time controversial sending off for diving saw many presume that 45 minutes later Powell would be tunnel jumping for only the second time that season. It was not to be and a moment of premier league quality saw the three points head back to Vicarage Road. It was classic relegation form, failing to beat ten men at home. Powell was right, this year was to be a 'tough old season.'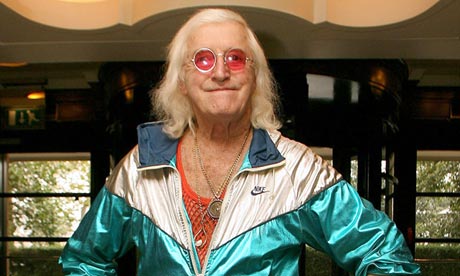 Early October saw the broadcast of an ITV documentary on Jimmy Saville, engulfing the late broadcaster in cigar smoke haze of controversy. For some, the documentary merely confirmed suspicions they had always had and the ensuing police investigation has revealed hundreds of victims. A shameful fall from grace from a man who once spent eleven consecutive New Year's at Chequers.
Meanwhile volunteers scoured hedgerows for five year Welsh girl April Jones as Charlton prepared for an away match at
Blackpool
. The weekend appeared that it would be anything but a pleasure beach for the Addicks, and many predicted defeat to the high flying tangerines. The Addicks, as was becoming a habit, saved their best away from SE7. Two goals from unlikely defensive sources, Cort and Solly, secured victory for the reds, and many fans (me included) saw it ever the sweeter following a rare goal for Solly, his second goal in eighty-four games.
The international break then followed, with no current Charlton players involved, although many watched Jonjo make his Three Lions debut. It's a long way from the days of cheering on Young or Powell or Jensen or Fish but then, unlike the previous three seasons, at least we were deemed worthy of an international break. Germany were pegged back from 4-0 up, while England put five past San Marino, and scraped a point from a rain delayed match in Warsaw. Northern Ireland impressed all with an away point to Portugal.
On October 10th the American Anti-Doping agency released their 200-page indictment of Lance Armstrong and my mind flicked back to an old friend's dad, years ago, refusing to buy a Trek because he was convinced Lance Armstrong doped. Lance should be remembered for his battle back from cancer. He should be remembered for his charity work.
But he is a cheat, and he has no place in the memory of sport.
A Youtube record watched Felix Baumgartner jump from the edge of space, and Charlton hoped to follow up their victory at Blackpool with a win at home to
Barnsley
and ensure their season did not free fall, or slowly parachute, back to league one. As it was, another disappointing home performance continued to worry the Charlton faithful, the Tykes taking a deserved three points back up the M1. The game was in front of a football for a fiver capacity crowed who were unlikely to have left impressed by yet another performance showing how elusive home wins were.
Just three days later, Charlton followed the tracks left by Barnsley for a trip up to Yorkshire and
Elland Road
, the stadium of one of my favourite Charlton memories, Parker's last minute winner ten years previous. Colin Wanker's side had enjoyed a solid run going into the match, unbeaten in six, including knocking Everton out of the league cup. It was, however, Charlton's away tenacity that ruled once again, a 1-1 drawer and a goal from debutant Dervite to have 30 seconds on the Football League Show and the Addicks were unlucky not to get all three points. Thankfully no Hamers were attacked in the making of this match, following on from the incident involving Chris Kirkland in Leeds' previous outing.
That night Skyfall premiered in London, and the following week, the Bond baddy of Europe, Berlusconi, was sentenced to four years in jail for tax evasion. Charlton were to end the month with a trip to Molineux against a
Wolves
team who were flirting with the playoff places. Again, a stalwart defensive performance saw the Addicks take a point back to South London unlucky not to take all three.
So October ended with Charlton still struggling to find their feet in the Championship. Injuries mounted, and it was clear we weren't going to be storming up the leagues as Southampton and Norwich had shown was possible. As Halloween came along, expectations were pegged back and we came to realise that a second season in the Championship would be a treat, while we'd be tricked by an unthinkable relegation.