3 out of 75 entries got a return on their virtual tenner this week.
Collectively this week, we won £537.85 off the bookie leaving us £595.63 down for the season.
Wins for Man City (1.30) & Fulham (1.22) and Liverpool drawing (5.50) sees
@MrLargo
net £87.23 and is the weekly winner.
Congratulations. I hope you backed them in reality.
Last chance for someone to knock
@ThreadKiller
off the top. A few in touching distance, some within a decent return and most having to dig out 3 outsiders to stand a chance.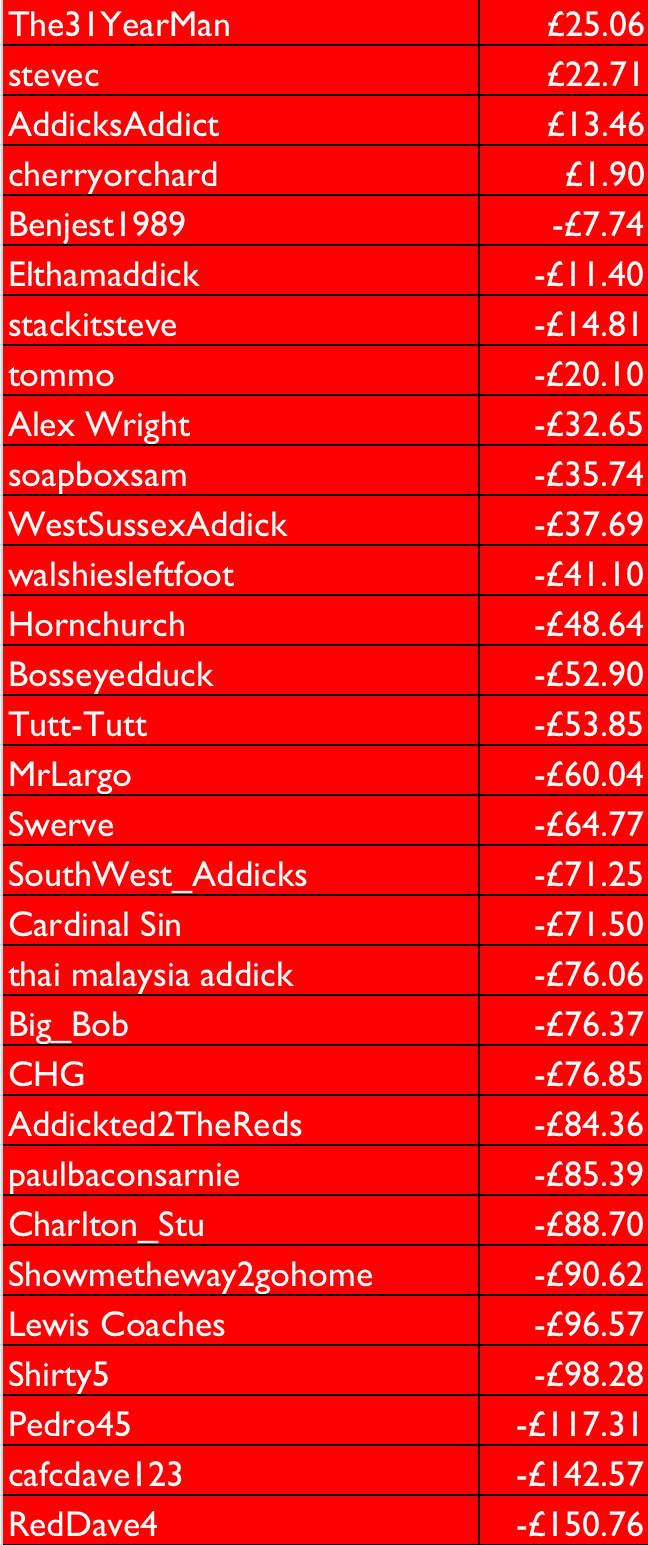 The rest on -£340.00
Blah blah blah usual rules.
Good luck and thanks for playing this season.